Period Rescue Bundle
$90.00 CAD
Underwear + Heatpack Combo
15% Daye discount applied at checkout!
We've teamed up with Daye to give early access to our flagship products in the US/UK (+15% off).

Experience deep, soothing, reusable relief with the world's most innovative heat pack for period pain. Discreet, reusable and wearable The Original Heat Pack is perfect for puttering at home, tucking into tasks, or following through with your favourite plans. Pair it with our Keep it Brief to get 40 minutes of discreet wearable heat where you need it most: the lower abdomen and back.
You'll love the way this combo packs more heat that the hot water bottle into a cozy solution that disappears under your clothes, so you can stay engaged in the activities that make you feel like you.
What you'll get: 
1 x Keep in Brief

1 x Original Heat Pack
When you'll get it: 
Order now for shipping this fall.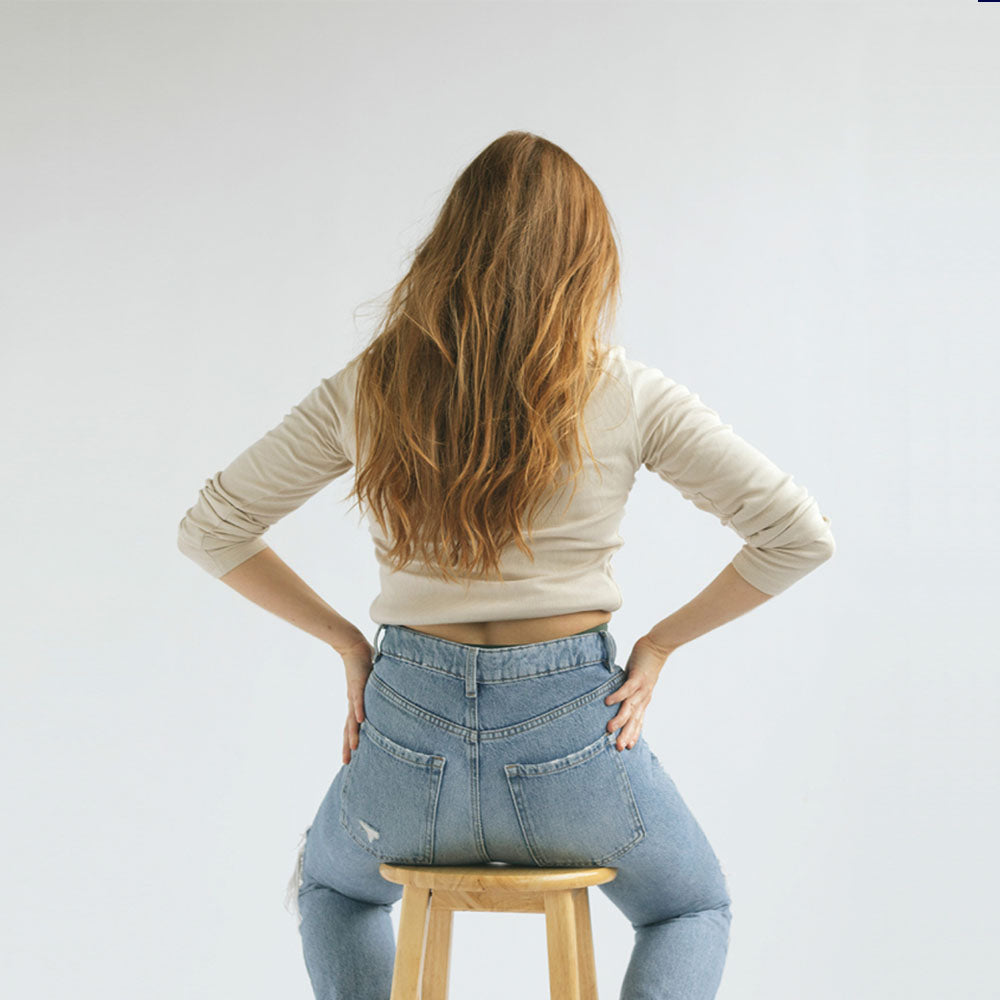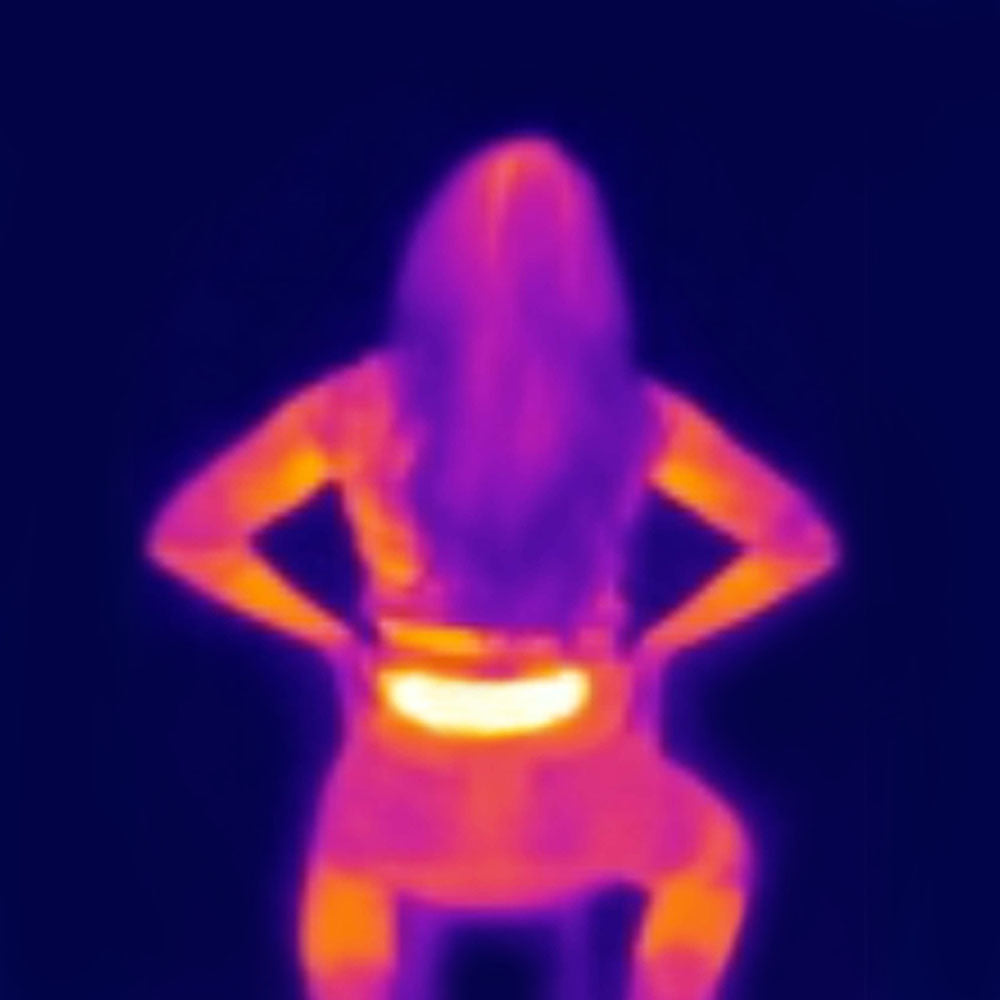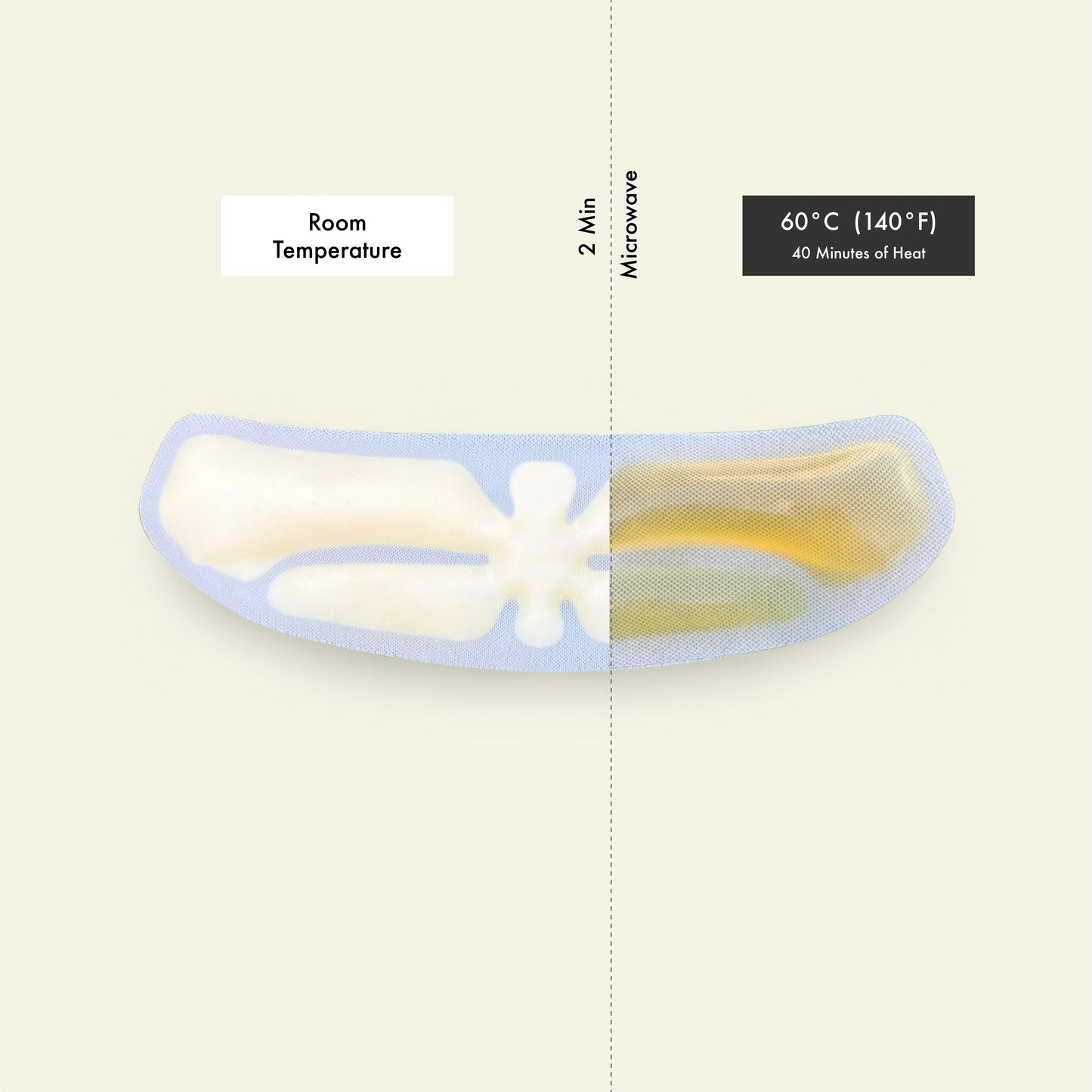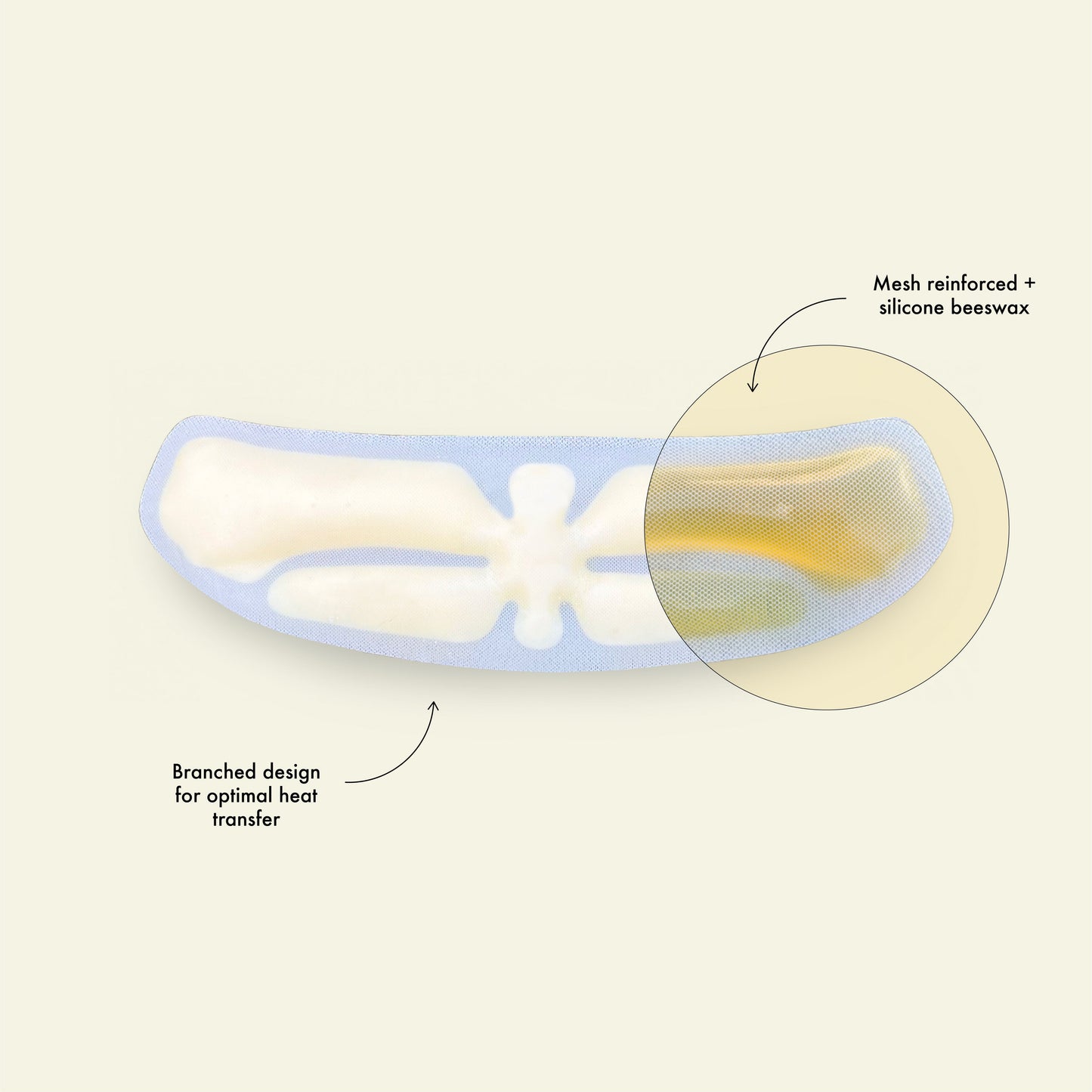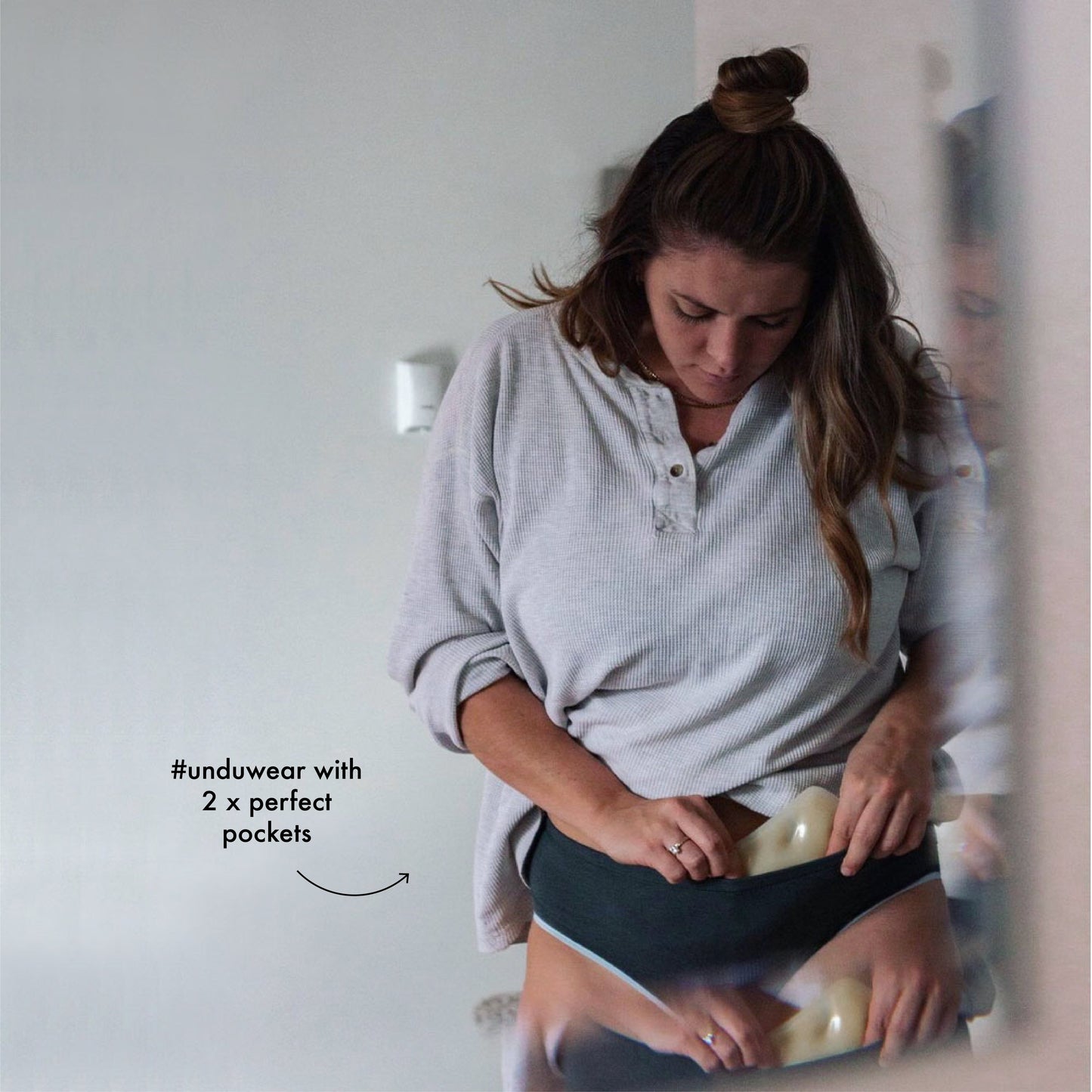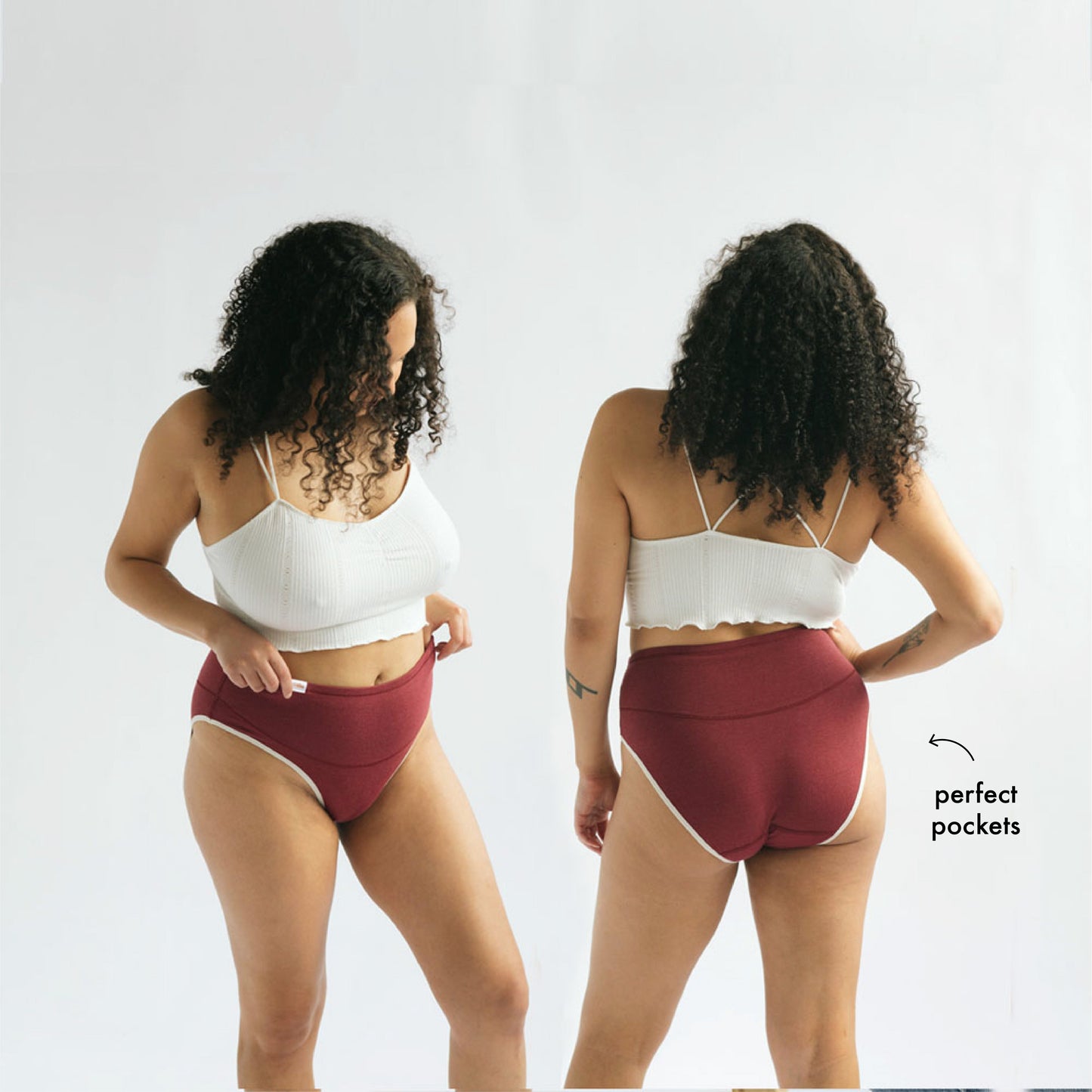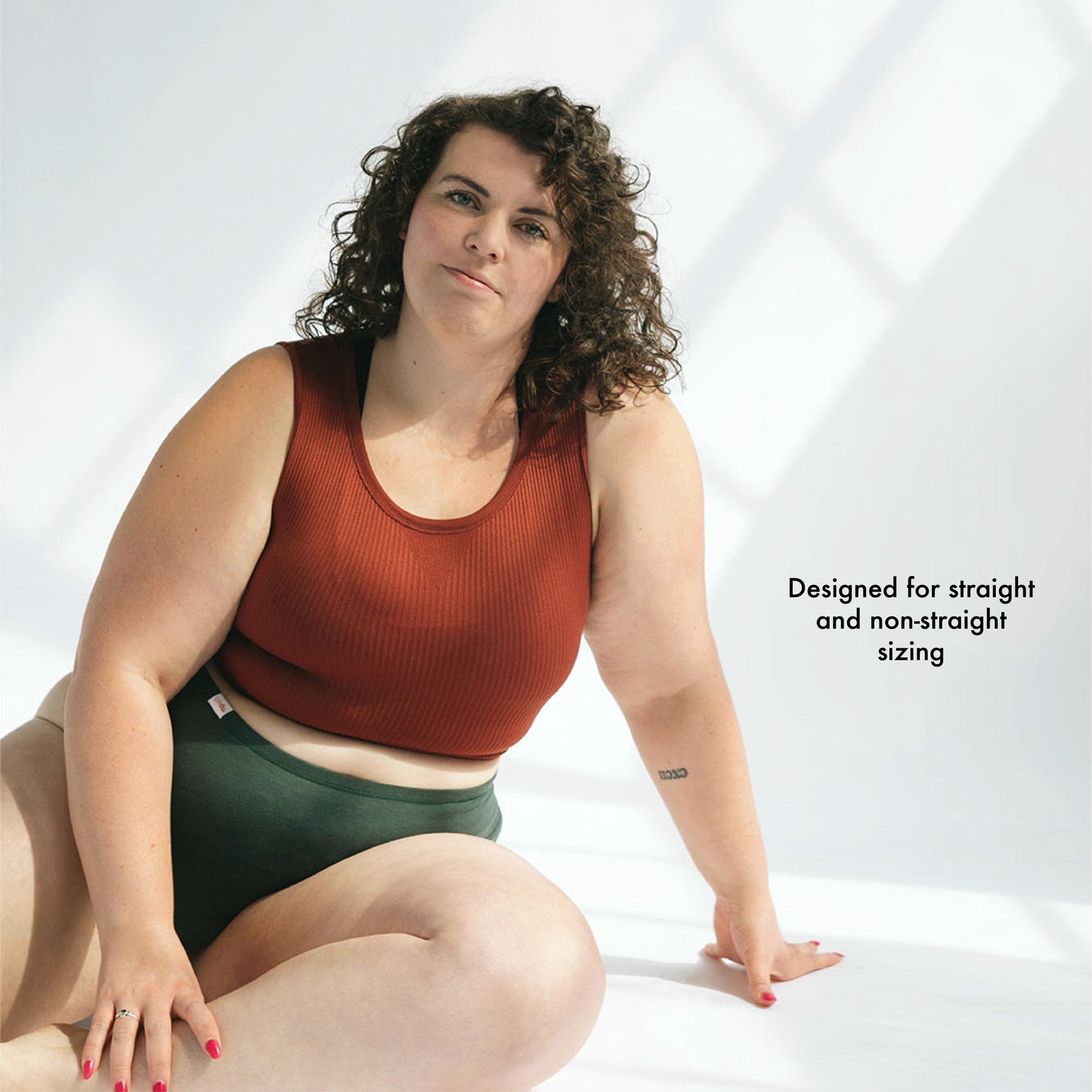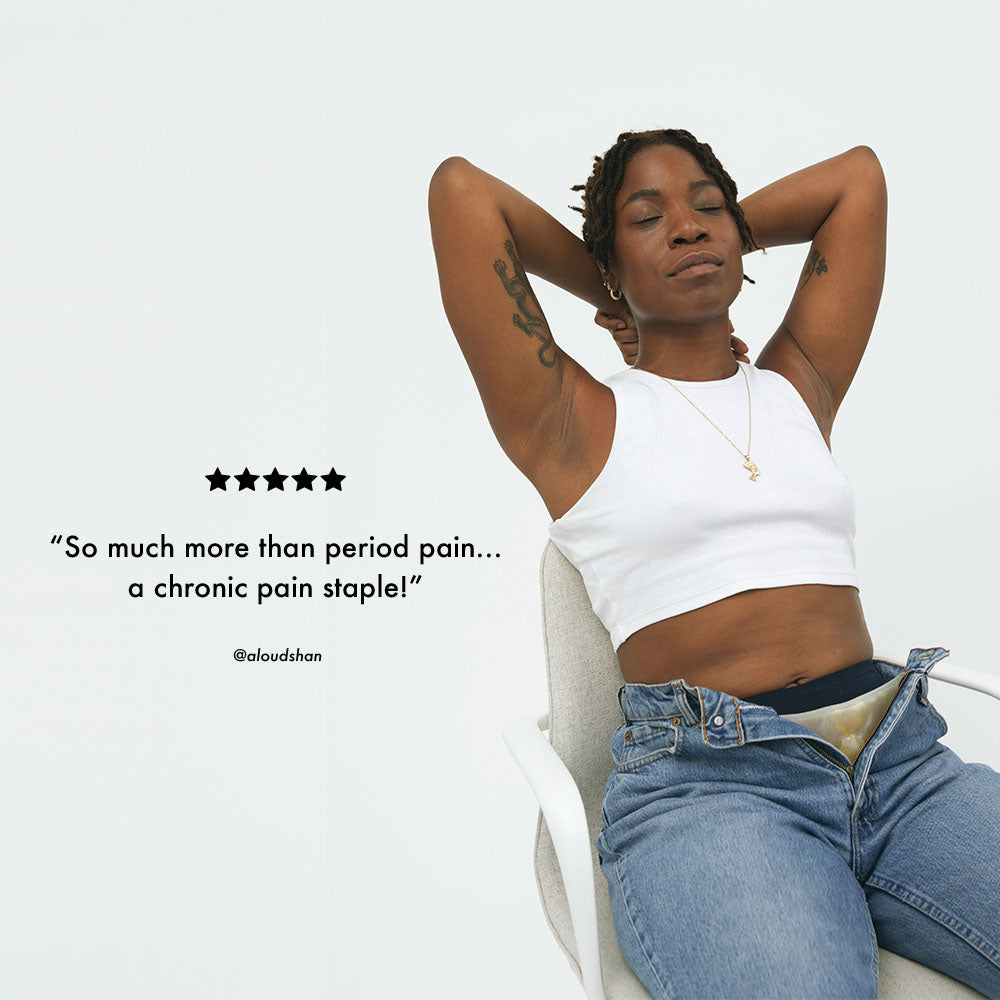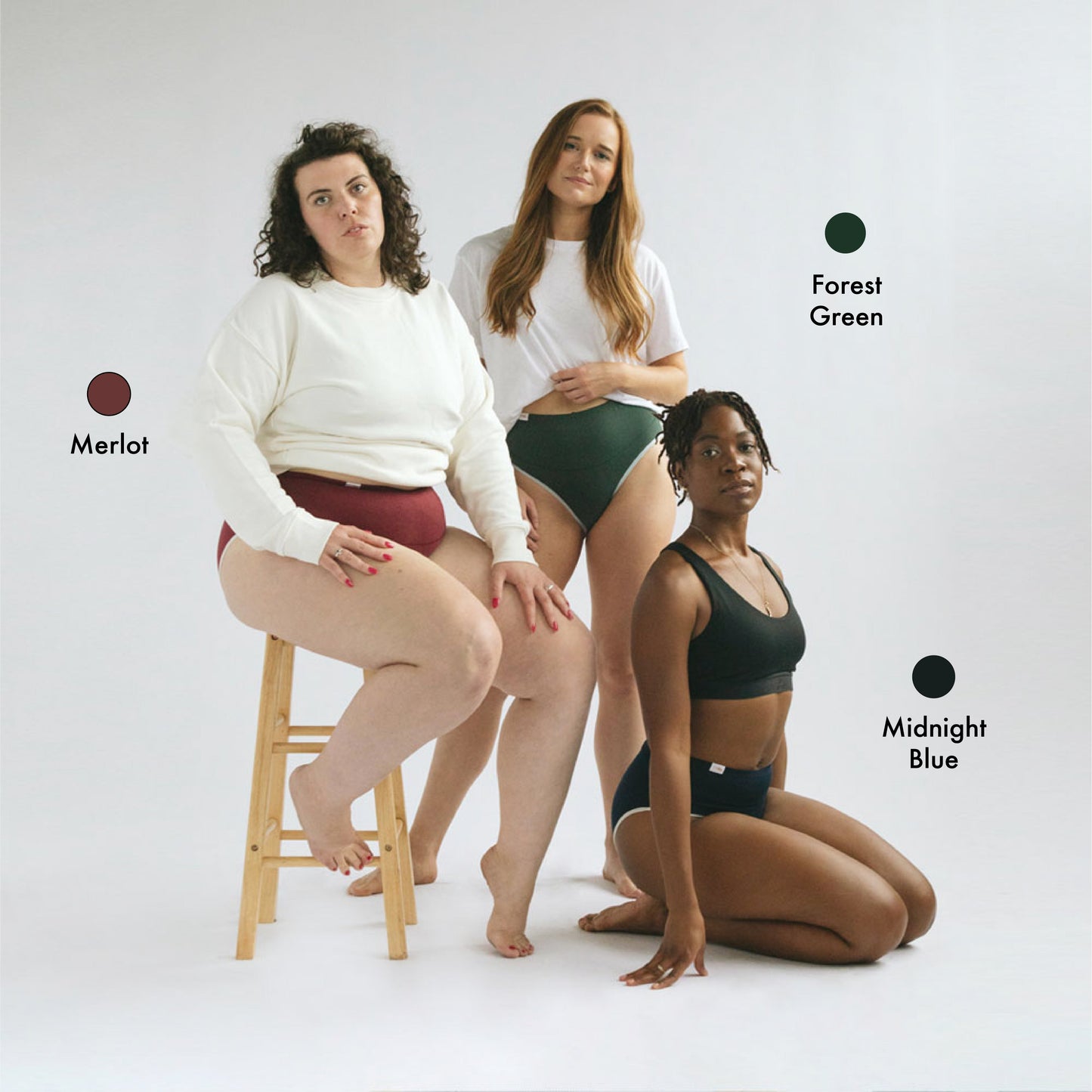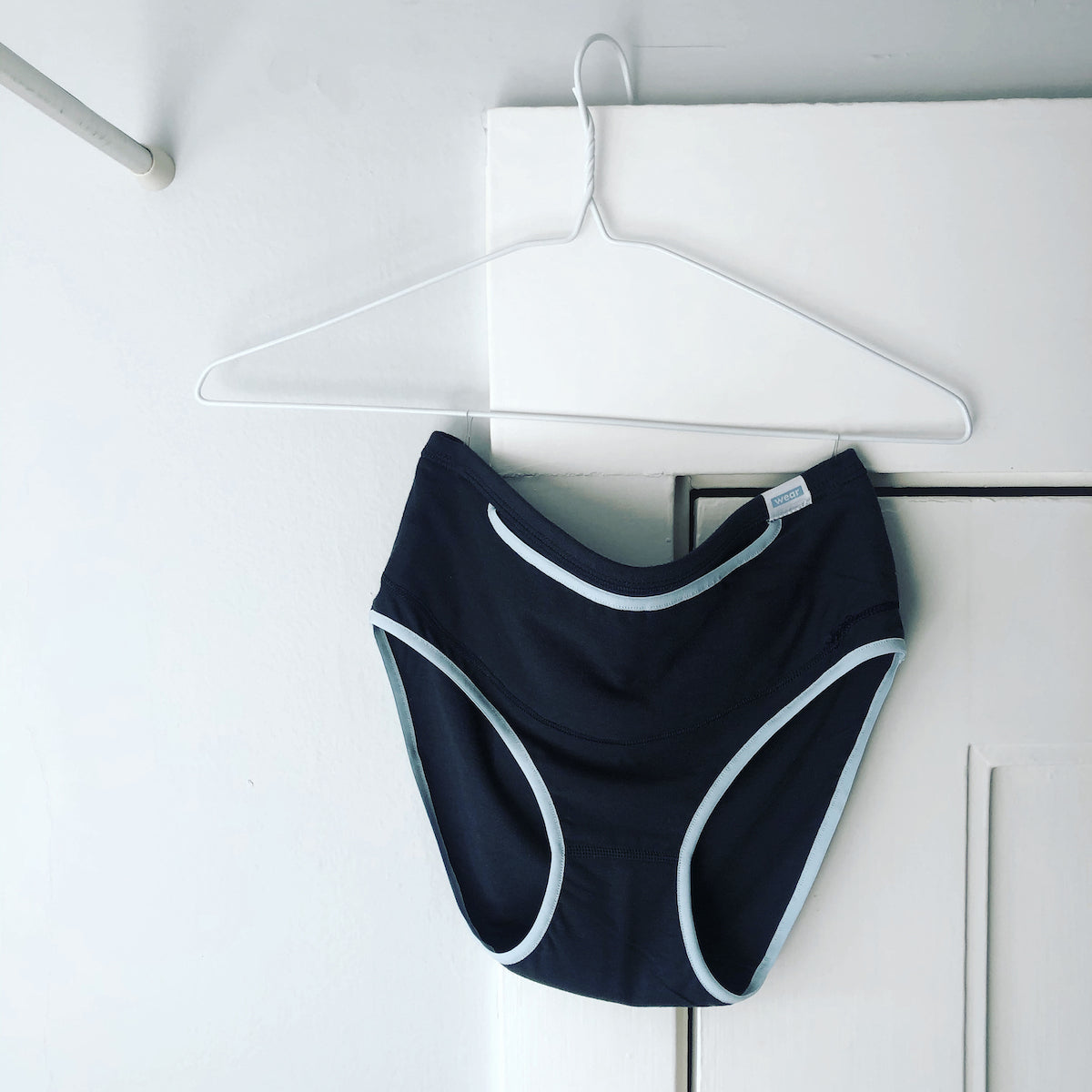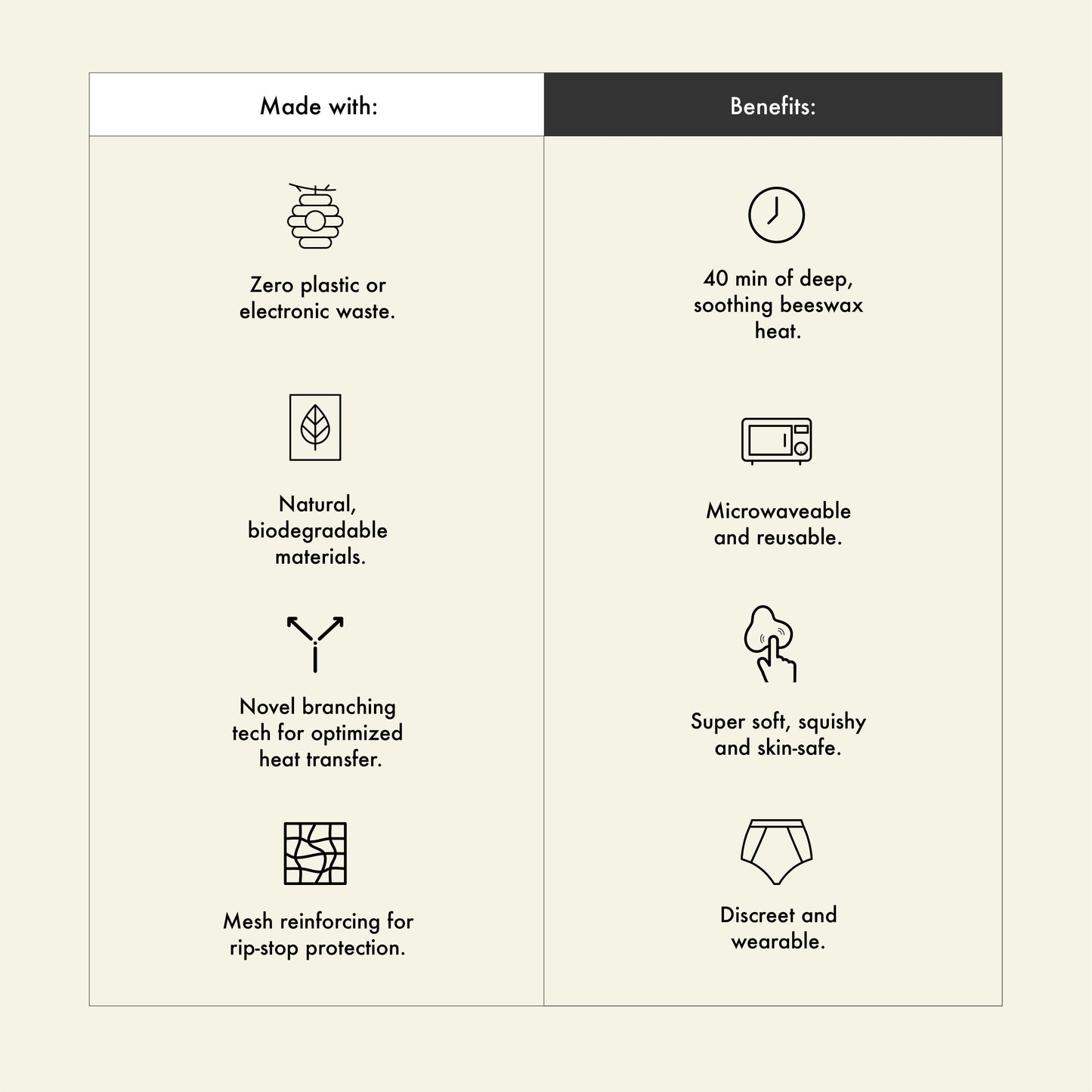 The Perks
Discreet wearable and reusable ...this is not your grandma's hot water bottle.
No More Bulk

We've compressed the heat of the classic hot water bottle to fit in your pants.

Made to Move

Disappears on your body for on the go heat. So comfy and discreet you'll forget you're wearing it!

Your Own Damn Beeswax

Take your best shot! Completely invisible, unless you have a thermal imaging camera - then you'll see it glow!
Collapsible content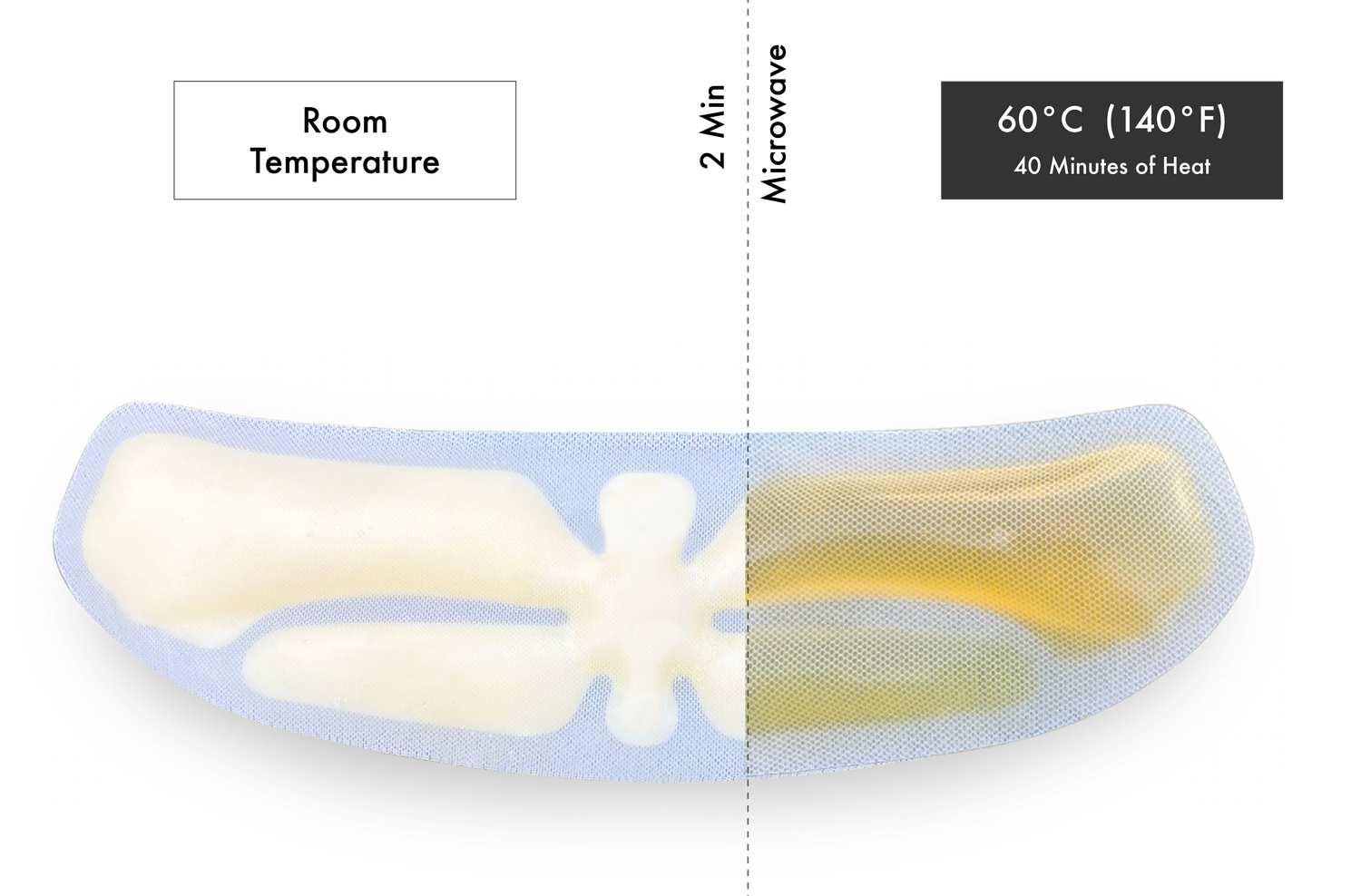 How do you heat the Original Heat Pack?

You can heat the Original Heat Pack in the oven, with boiling water or in the microwave! 

You know it's ready to use when the beeswax turns to liquid and it's cool enough to comfortably touch.
Where are your products made?

We're proud to be 100% made in Canada! 

We (Charlie) make our heat packs by hand in Toronto, ON. 

Our underwear manufactured in Hamilton, ON. 
How long does the heat last for?

This depends a little on how well the inside of the heat pack is melted!

Fully melted and worn against the body, the heat pack typically hold heat for +/- 30min. 

Read here for more info!
What materials do you use?

Our heat packs are made with beeswax and medical grade silicone. 

Our underwear is made with a super soft renewable bamboo, spandex, cotton blend. 

Our packaging is 100% reusable or recyclable. 
What is your satisfaction guarantee?

We know you'll love the beeswax heat! We guarantee you'll be satisfied with your heat pack or you can return it within 30 days, no questions asked!